Pride Powermech FZE, a well-known supplier of industrial products, has announced the availability of its PVC strip curtain and cold room PVC curtain in Sharjah, United Arab Emirates. These curtains are designed to improve energy efficiency, reduce heat and cold loss, and enhance overall visibility and safety in industrial environments.

The PVC strip curtain is a flexible and durable solution that can be used in a variety of applications such as warehouses, loading docks, freezer rooms, and food processing plants. It helps to maintain a comfortable temperature inside the facility, preventing the entry of hot or cold air from outside. This not only saves energy costs but also increases the life span of cooling systems by reducing the load on them.

The cold room PVC curtain is specifically designed for use in low-temperature environments, such as cold storage rooms, chillers, and freezers. It is effective in preventing ice buildup, maintaining a constant temperature, and reducing the risk of product spoilage. The curtain is easy to install and remove, allowing for quick access and hassle-free cleaning.

With its high-quality materials and innovative design, Pride Powermech FZE's PVC strip curtain and cold room PVC curtain offer several benefits to users. Firstly, they provide enhanced safety by reducing the risk of accidents caused by obstructed vision. Secondly, they improve hygiene by preventing the entry of dust, insects, and other contaminants into the facility. Thirdly, they help to comply with international food safety regulations by maintaining a controlled and clean environment.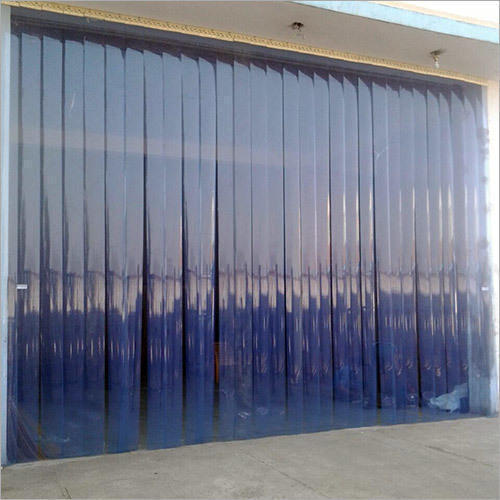 Langfang Wanmao Heat Insulation Material Co., Ltd. is the manufacturer of the PVC strip curtain and cold room PVC curtain. Founded in 1991, it is a leading producer and supplier of PVC curtains and stainless steel suspension systems in China. With its state-of-the-art production facilities and experienced workforce, the company ensures that its products meet the highest standards of quality, reliability, and durability.

Speaking about the launch of the PVC strip curtain and cold room PVC curtain in Sharjah, a spokesperson for Pride Powermech FZE said, "We are delighted to offer our customers in the UAE with these high-quality products that are designed to enhance the energy efficiency and safety of their industrial environments. With our partnership with Langfang Wanmao Heat Insulation Material Co., Ltd., we are confident that we can offer the best-in-class products and services that meet the evolving needs of our customers."

The spokesperson added, "As part of our commitment to our customers, we offer customized solutions that cater to their specific requirements. Our team of experts works closely with clients to understand their needs and provide tailored solutions that maximize their productivity and minimize their costs."

In conclusion, as the demand for energy-efficient and safe industrial solutions grows, companies like Pride Powermech FZE and Langfang Wanmao Heat Insulation Material Co., Ltd. are paving the way for a better future. With their innovative products and services, they are helping customers to reduce their energy costs, increase their productivity, and improve their quality of work.